Mom's Crazy Cooking
. This month, Tina chose spaghetti. Those of us participating had to find another blog with a recipe we wanted to try. I am so glad that I have never posted baked spaghetti before so that I could do so now. This is actually a favorite of ours, but somehow I never got around to posting it. I found an almost identical recipe over at
Sprinkled with Love
.
I used meatballs instead of ground beef. This dish went together in a snap. After boiling the noodles, I just added store bought sauce and thawed meatballs. I topped it all with cream of mushroom soup and lots of cheese. This hearty dish gave me three nights of dinner. My kids were so glad to see the bottom of the casserole by the last day... I really either need to cook less or they need to start eating more. It makes me realize that I was the one cleaning up all of the leftovers before I went gluten-free. Oink Oink.
Baked Spaghetti
(adapted from
this recipe
)
16 ounces spaghetti, cooked al dente and drained
32 ounce jar spaghetti sauce
24 ounces frozen meatballs, thawed in the fridge
1 10 ounce can cream of mushroom soup
4 cups shredded cheese (I used mostly cheddar because that's what I had)
In a very large bowl, combine the cooked pasta, spaghetti sauce and meatballs. Pour in to a greased 9x13 pan or a 3 quart casserole dish. Spread the cream of mushroom soup evenly over the top. Sprinkle all of the cheese over that. Bake for 30 minutes at 375 degrees until heated through and the cheese is bubbly.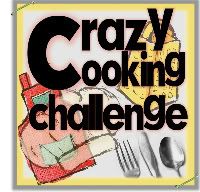 Tweet