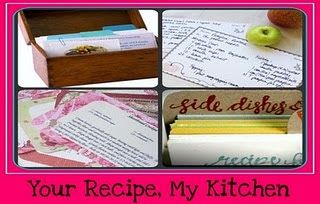 When my husband travels by car, he likes to take banana bread. I slice the entire loaf and butter each slice, then place the whole thing in a ziplock bag. He snacks on it as he goes across the country. As we packed up our entire household into a truck this week, I decided to vary the routine by adding some peanut butter to his bread. After all, one of his favorite sandwiches is peanut butter, banana and honey. Why wouldn't he like a peanut butter banana bread? There was one on
Big City, Little Kitchen
that I really wanted to try.
He liked it, all right, but to tell the truth, he would rather have plain old, regular banana bread. He is like that. He doesn't like sauce on his meats, he doesn't care if his spaghetti sauce comes from a long simmered pot or an envelope mix, he would choose to eat American cheese or Velveeta over Swiss or Jack. His is a long suffering life, being married to a food blogger.
Peanut Butter Banana Bread
(adapted from Big City, Little Kitchen)
1 cup sugar
1/2 cup oil
1/2 cup creamy peanut butter
2 eggs
3 bananas, mashed
1/3 cup plain yogurt
2 1/2 cups flour
1 tsp baking soda
2 tsp baking powder
1/2 tsp salt
In a large mixing bowl, stir together sugar, oil and peanut butter. Add eggs and yogurt. Combine dry ingredients and add. Stir in bananas last. Pour into a well greased loaf pan. Bake in a 325 degree oven for 1 hour 10 minutes or until tests done with a toothpick. Let cool 5 minutes in pan and then turn over onto a wire rack to cool.
I am in the middle of "THE MOVE"...should be in Houston on Sunday and leaving for points East on Monday morning. I won't be around much to visit your blogs, but please link up what you have been cooking!
Tweet