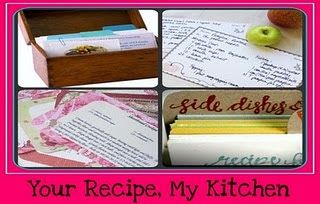 This week, I am taking a recipe from
Joseph's Grainery
and changing it up a bit to fit into the "diet" I am on (in hope of not embarrassing myself on the Florida beaches) and what I had in the refrigerator. Have you been to Joseph's Granery? You will find so many wonderful recipes using whole grains and the photographs are gorgeous!
For my version, I used goat cheese because my feta was spoken for. I eliminated the Craisins and added some walnuts, grilled summer squash and a strawberry vinaigrette that is out of this world. I have been on a pseudo-Sonoma style diet for the last three weeks. I have lost a healthy 2 pounds per week and have loved eating so many fresh vegetables. Usually, my salads include grilled meat from the night before, but using wheat berries was a nice change.
Wheat Berry Spinach Salad
(
adapted from Joseph's Grainery
)
For 1 serving (adjust for more)
1/4 cup cooked wheat berries
1 1/2 cups torn spinach leaves
1/2 grilled zucchini (cut lengthwise in quarters and then sliced)
1/2 grilled yellow squash (cut lengthwise in quarters and then sliced)
8 walnut halves, crumbled slightly
1 ounce goat cheese, crumbled
1 Tbsp strawberry vinaigrette (recipe below)
Layer ingredients in a bowl, ending with cheese and vinaigrette.
Strawberry Vinaigrette
(
from the Sonoma Diet book
)
1 cup strawberries
2 Tbsp red wine vinegar
1/2 tsp cracked black pepper
sugar substitute of your choice to equal 1/2 tsp sugar
Combine ingredients in a blender and mix until smooth. Chill and store up to 1 week in the fridge.
Okay. Your turn. What's cooking in your kitchen?
Tweet